Sunday, May 6th, 2007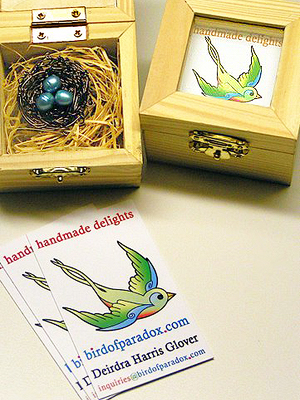 While all packages from BirdOfParadox will be packed for your item's safe arrival, if you're gift-giving (or just a sucker for packaging) "cooping" is the stylish solution.
We build a cushiony nest of natural nesting supplies inside a natural wood box with a latch. The box's shadowbox lid houses a high-quality mini-print of our logo. The effect is charming and has inspired several bouts of squealing and the clapping of hands.