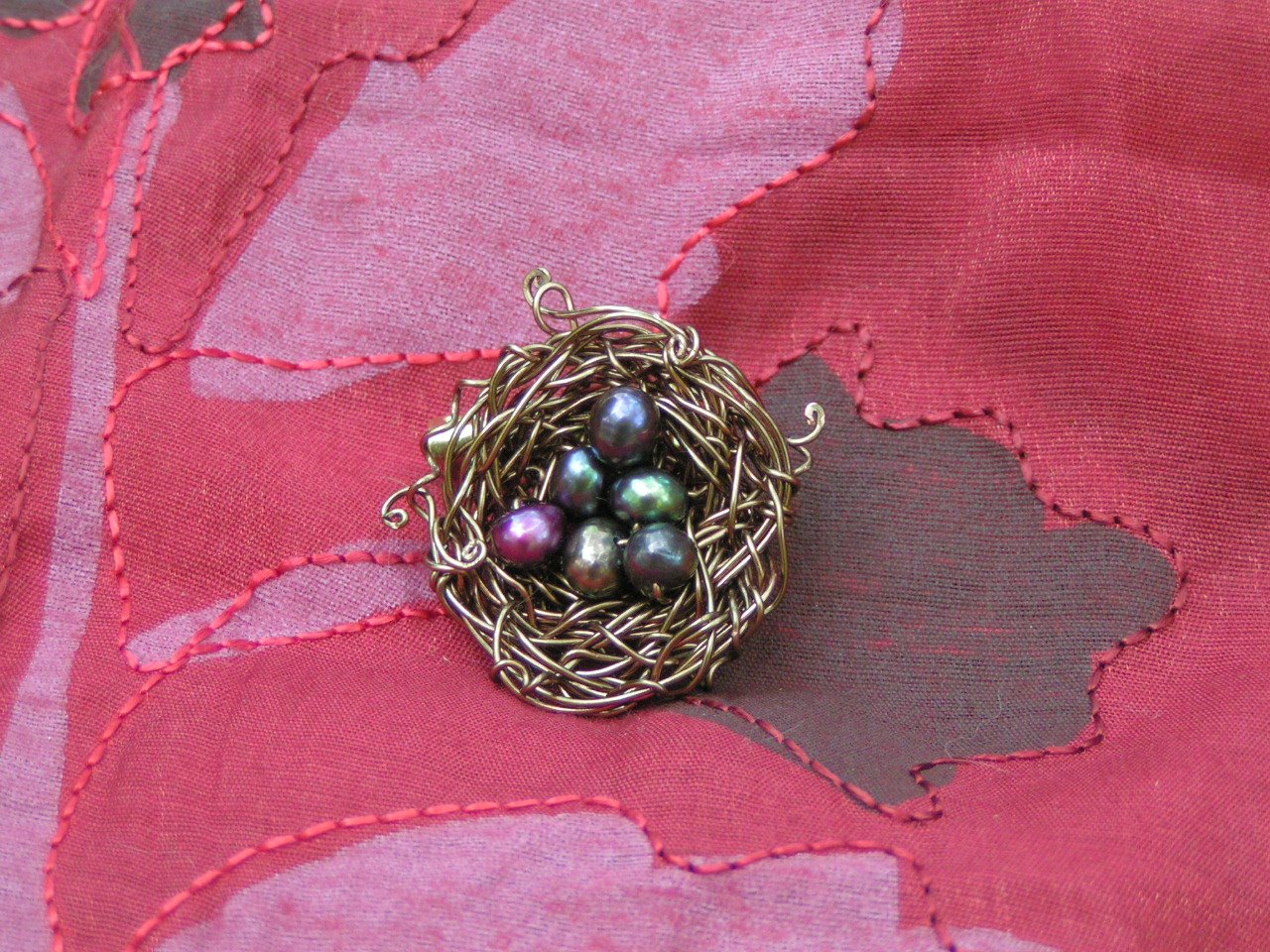 Whimsy abounds in this delightful pin. Its mixed burgundy and peacock eggs make me think of Easter dye vats, but really, it represents a family of really good eggs, two of whom I'm very glad to know.
Now that I have made a pin, I have decided I simply must make more of them. They can be worn on a shawl, on a peacoat's lapel, a cinch on a sarong and even as a choker, given the right sort of ribbon.
Gunmetal bronze art wire brooch with 5 black peacock pearls, one burgundy pearl.
Commission a similar nest, $35